A profile is a grouping of various services. It is also your identity as other members see your profile name in map and call screens. To access the profile view, you tap on the button on the top right.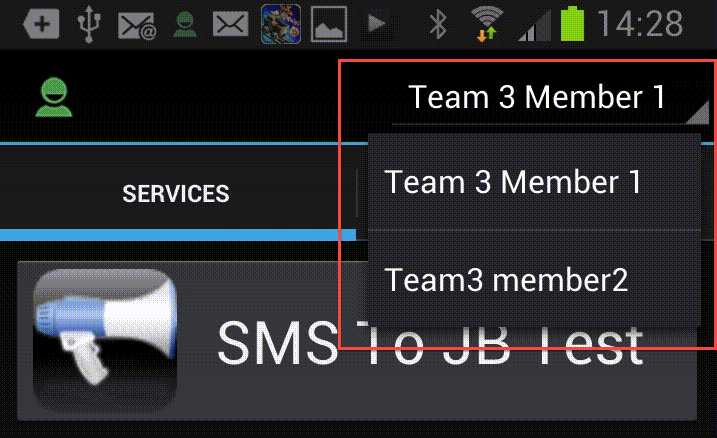 In the screenshot above, Team 3 Member 1 and Team 3 Member 2 are the available profiles. Currently, Team 3 Member 1 is the selected one.
The list of profile members can by dynamically configured from the server. Therefore, depending on events and incidents, you may be asked to work with different profiles.